Material and Node Tools¶
Node Tools¶
Add Node¶
RanTools comes with some usefull NodeGroups listed below:
Color Adjust: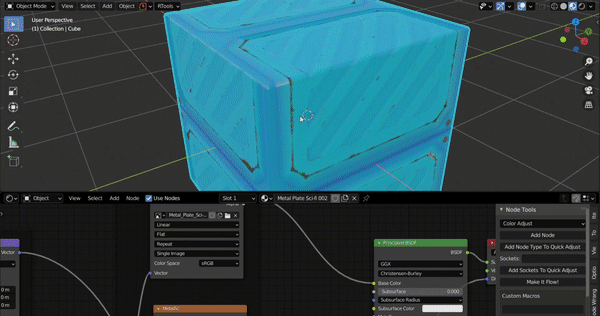 Ground Mask: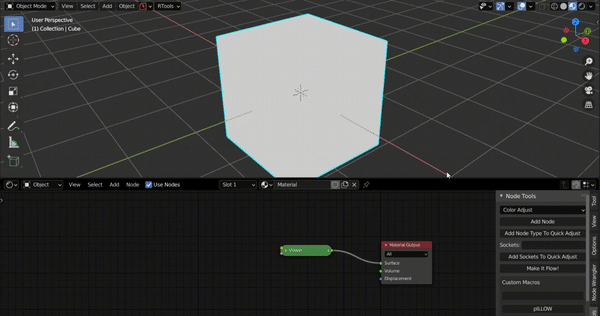 Grunge Mask: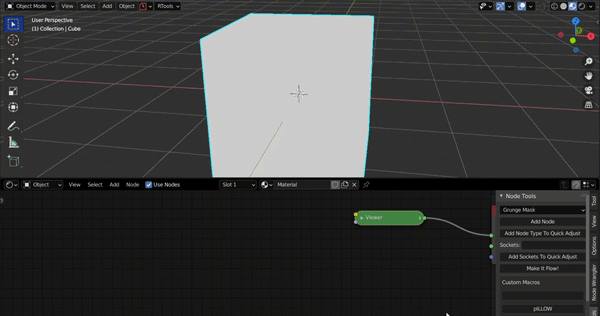 You can also plug in another mask like an edge mask or a noise texture into the 1st socket where you want the grunge to appear.
| Edge Mask | Noise Texture |
| --- | --- |
| | |
Edge Mask: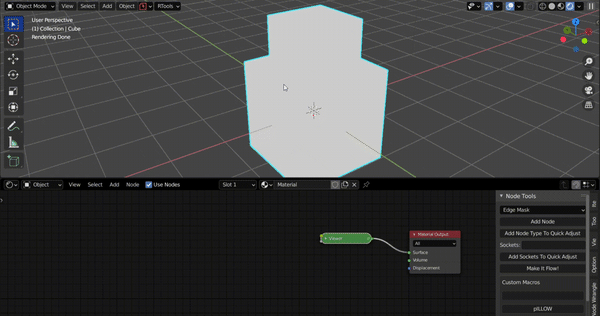 Worn Edge Mask: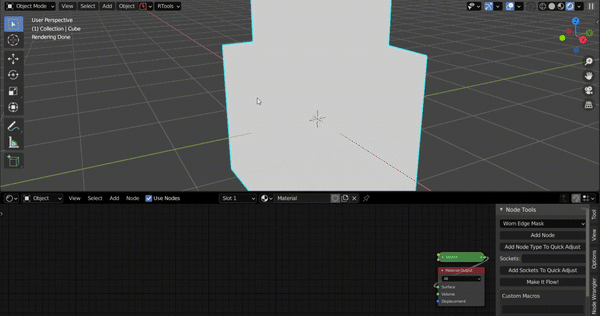 Edge Mask Nodes use bevel node which does not work in eevee so if you want to use these masks in eevee you can bake them using Bake Bevels in texture bake panel.
Make it Flow!¶
Adds a Flow map Node to selected nodes.Can be used for creating moving textures(like lakes,oceans).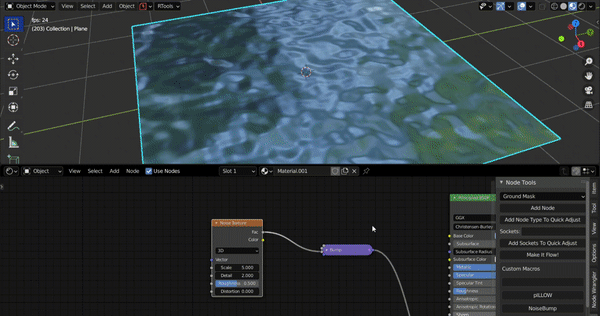 Also works for multiple nodes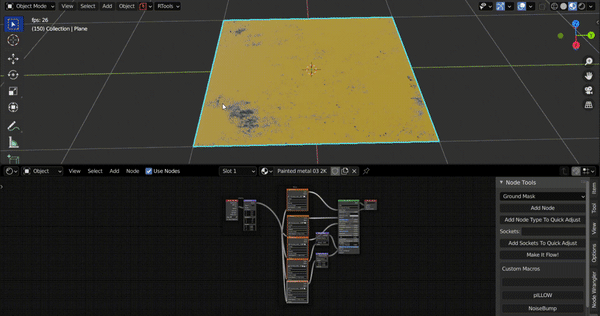 Speed controls how fast the texture moves and distorion controls how much the texture moves. In above examples solid colors are used for flow maps thats why flow is only in one direction at a time but you can use an actual flow map to define how the image moves