P-Cutter¶
P-Cutter¶
Launch P-Cutter modal by clicking 'Draw' from the P-Cutter Pie Menu(Shift+Q)
Boolean cleanup¶
Merge Nearby Vertices¶
Merge nearby vertices with the selected vertices.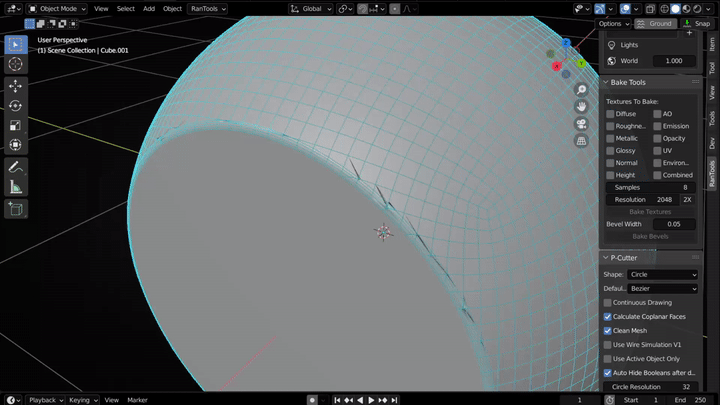 Slide Nearby Vertices¶
Slide nearby vertices away from the selection.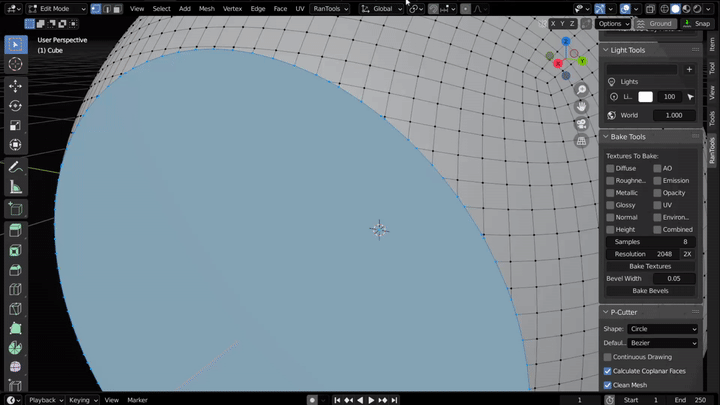 Clean Booleans¶
It is a combination of Merge Nearby Vertices and Slide Nearby Vertices. With V3.0 you don't even have to select the whole edge loop, you can simply select one single edge and the addon will automatically select the loop for you.